Hey y'all. We are coming off a huge July for #blogchat, including having a pair of stellar co-hosts, first Ann Handley, and then Geoff Livingston. And last nite's OPEN MIC #blogchat was the second most popular ever, with over 3,500 tweets and 500 participants.
Can we top that in August? It will be tough, but I think we've got a lineup in place to do it. See what you think: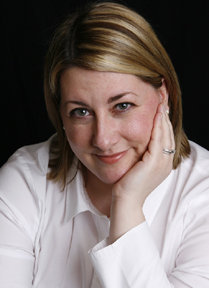 On August 1st, #blogchat will be co-hosted by Beth Harte! Beth will be leading off the month, and in doing so will become the first person to co-host #blogchat TWICE!  Our topic will be integrating your blogging efforts and the content you create there, with your other marketing and communication efforts. This includes making sure your messaging and branding on your blog is consistent with your other branding/marketing efforts throughout your company.  But also we'll look at ways that you can take content that you are creating via other marketing and communication channels, and repurpose and reuse it on your blog.  And this topic will be a good lead-in for Beth's #IMCchat which she co-hosts every Weds nite with Anna Barcelos.
August 8th's topic has yet to be determined.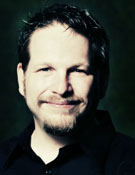 On August 15th the one and only Chris Brogan has agreed to co-host #blogchat!  Our topic will be how to utilize other social media sites to improve your blogging efforts.  I think Chris probably does a better job with this than anyone, so I'm really excited to have him talk with us.  We'll be talking about how to leverage other social media sites and tools to improve your blog, and also how to decide which channels you should actively use, and which ones should be an 'outpost' for you.  Chris is extremely popular with and often cited by y'all, so I'm beyond thrilled that he can join us.
The topic for August 22nd has yet to be determined, and on August 29th we will have our monthly OPEN MIC #blogchat, which is where YOU pick the blogging topic you want to discuss.  There's no set topic, it's all up to you, everyone chats about their favorite topic, and the insanity goes from there 😉
Moving forward, I am going to try to keep the format as the 1st #blogchat of each month will have a co-host, and the last Sunday will be OPEN MIC.  There's a few other changes that may be happening that I'll discuss at a later time.
In closing, I wanted to point out that a big reason why we are lucky enough to have such rockstar co-hosts is because of the amazing support you've given #blogchat.  Yes, these co-hosts are amazing people to want to join us, and yes, I deserve a lot of credit for starting #blogchat and sticking with it.
But y'all are the engine that makes this race car run.  Y'all bring amazing energy and smartitude to #blogchat every Sunday, and the discussions we have naturally pull others in to see what the fuss is all about.  #blogchat isn't the biggest chat on Twitter by accident, it's because of the passion and smarts of everyone that calls #blogchat home every Sunday nite.  I cannot say it often enough, Thank You.
And see you next Sunday at 8pm central for #blogchat 😉
PS: Just now learning about #blogchat? Here's what it's all about.