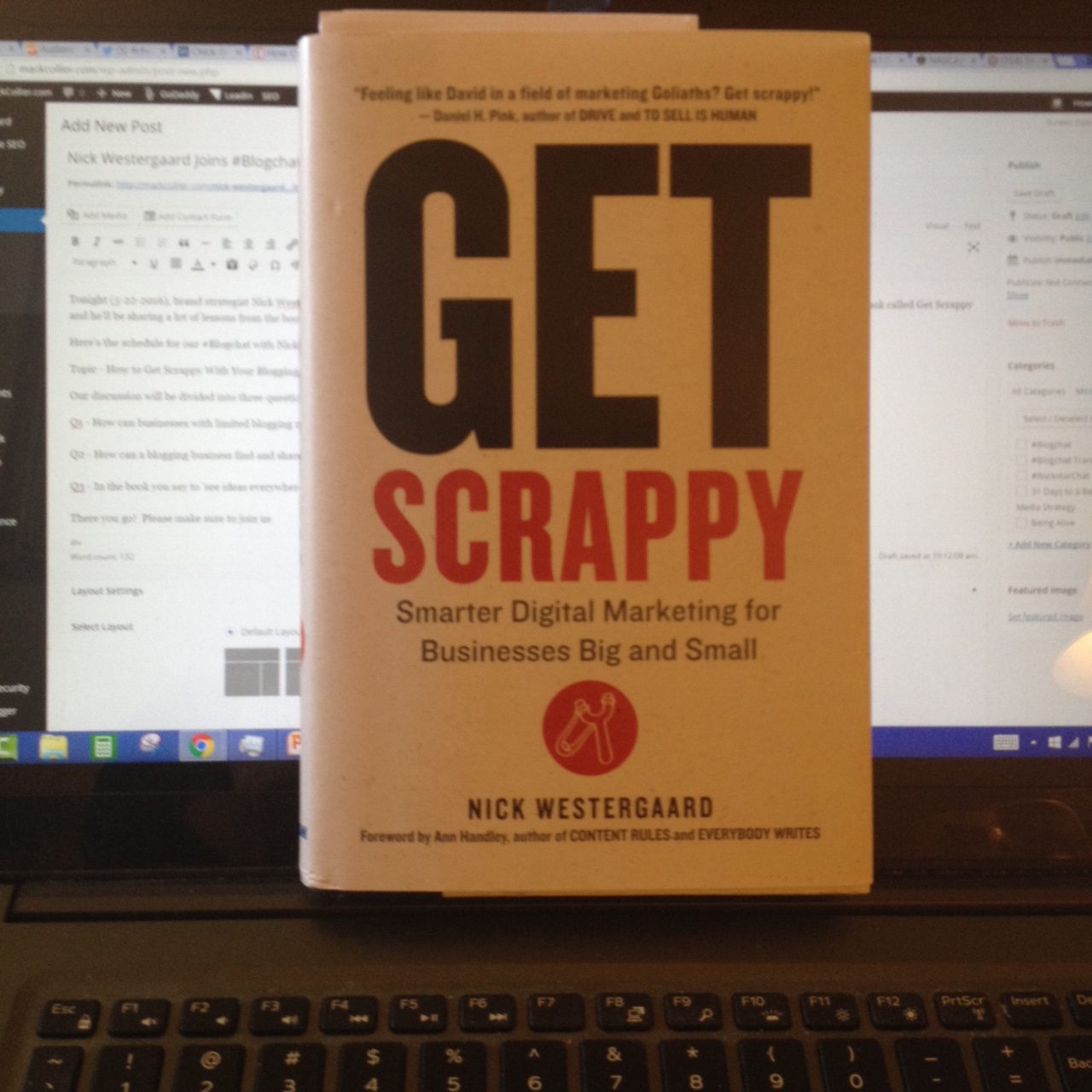 Tonight (5-22-2016), brand strategist Nick Westergaard will join us to teach us how we can Get Scrappy with our blogging efforts.  Nick has just written a great marketing book called Get Scrappy and he'll be sharing a lot of lessons from the book with us at #blogchat.
Here's the schedule for our #Blogchat with Nick:
Topic – How to Get Scrappy With Your Blogging
Our discussion will be divided into three questions, and we'll spend about 20 mins discussing each point:
Q1 – How can businesses with limited blogging resources 'Do more with less?'
Q2 – How can a blogging business find and share its voice on its blog?
Q3 – In the book you say to 'see ideas everywhere'. What are your tips for generating more post ideas?
There you go!  Please make sure to join us at 8pm Central, and you can check out Nick's book Get Scrappy on Amazon.  Nick also runs the successful digital marketing conference Social Brand Forum every Fall in Iowa.  See y'all tonight at #Blogchat!
PS: Special shoutout to Kerry Gorgone, who always does such a great job of promoting #Blogchat, thank you Kerry!
8PM CT on @MackCollier's #BlogChat, #GetScrappy author @NickWestergaard explains how to get more out of #blogging! pic.twitter.com/RI78mfjMXU

— Kerry O'Shea Gorgone (@KerryGorgone) May 22, 2016