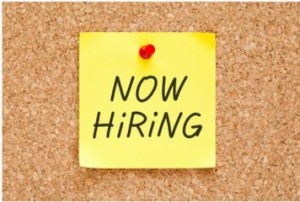 After consulting with clients of all sizes over the last decade, I'm ready to take on a larger role at one company. Helping companies to launch marketing plans is rewarding, but I'd love to see the results of the strategies I implemented, and evolve them as the brand grows.
As of now, I'm ready to explore full-time employment with a savvy company that knows the value of brand ambassadors and a digital marketing strategy that drives business results.
What I'm Looking For
A customer-centric company.  A company that understands the power of Word of Mouth and is looking for an expert to help it build digital and offline programs that will forge deeper connections with its customers that drive real business growth.  A company that has the culture in place, but needs someone to design the strategy and build the structures that will allow it to reach its digital marketing goals.  Or an agency that has a focus on building digital marketing strategies for clients with the customer as the focus.  A company that's active on social media and with digital marketing, but isn't seeing it 'all come together' and that needs someone to build out a comprehensive strategy that drives actual business results.
What's in It for You?
My 10+ years of experience using digital channels, social media, and content marketing to build clients' brands (as well as my own).  You can read selected client testimonials here.
My established expertise and thought leadership building a customer-centric brand. I literally wrote the book on cultivating brand ambassadors: Think Like a Rock Star: How to Create Social Media and Marketing Strategies That Turn Customers Into Fans.
My skills creating and implementing digital strategies, content marketing campaigns, and social media marketing plans, as well as crafting brand ambassador and influencer outreach programs, boosting online engagement, and more.
I will help you to succeed
One of the first questions I ask every client is "What will success look like for you?"  This is done to frame the conversation around results, not tactics, so we can create a strategy that drives meaningful business results—not just social media vanity metrics.
Know someone who could use my help? Let's connect on LinkedIn.
The Right Company for Me Will Embrace Remote Work
Any position I'd consider must be remote/virtual.  Unfortunately, relocation is not an option.
Job Titles That Would Be a Good Fit
Director of Digital Strategy
Director of Marketing
Head of Content Marketing
Head of Social Media/Strategy
Let's Get to Know One Another: I'm open to a Contract Position
A contract position works for me, provided your organization is the right fit. I'll consider contracts ranging from 6 to 12 months, but I'd prefer a year: I want to be around to appreciate the results of our work together! That's a big part of what's driving me to move from consulting to employment.
Added bonus: 6 to 12 months is the perfect time frame for your company to launch a brand ambassador program, if that's something you've been thinking about!
Know of a position at your company that seems like a good fit? Email me. While you're at it, let me know how I can help you. Until I find the right full-time position, I'll remain open to taking on additional clients who want to tap into the power of word of mouth marketing and build effective brand ambassador programs.
And please share this with your network: everybody knows someone who could use marketing help! Thank you very much!